The Durga Puja-Diwali-Navratri season is not only special for the pandal-hopping, magical lights and artistic decorations, scrumptious food and merriment and new dresses. It is also considered an auspicious time to buy a new home. In fact, a recent industry survey revealed that nearly 52% of urban Indians believe the best time to invest in real estate is the festival season.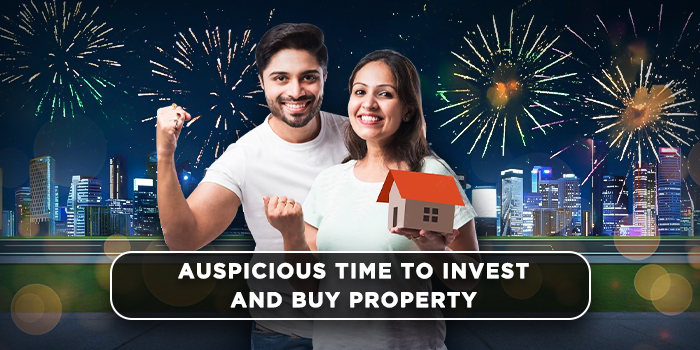 A clutch of factors combines to make this period a super-busy window for real estate business. While a majority among the salaried class receive their festival bonuses, annual incentives and other benefits, it is also the time for deities and worship. Also, many believe buying a new property symbolizes hope, prosperity and progress. So, it's often a decision driven by strong socio-cultural nuances.

Let us look at some of the factors driving property sales during the festive period:

# Auspicious window: From Ganesh Chaturthi to Navratri, Durga Puja to Diwali, this is the jam-packed festival season. The unbridled joy and religious fervour of the season is best exemplified in shopping and investment. While gold and other precious metals, even new cars, are a big draw, real estate is often regarded as the safest and least volatile bet when it comes to investment. Hence many invest in new properties during this festive season for a new beginning.




# Launch of new projects: Like new blockbuster movies, the Diwali festive season also heralds a plethora of new real estate project launches. So, there are plenty of projects to choose from, across the gamut of investor budgets. Whether you are looking for a 2 or 3BHK apartment or a duplex or a country house, chances are you will find your dream home among the parade of new launches in various categories.

# Attractive deals: Most real estate developers roll out attractive offers during the festive season to woo customers, particularly for residential projects. Such deals could include substantial discounts, low interest rates/easy payment schedule/cashback in collaboration with lending banks, free parking slot/club membership, free gifts like appliances or gold coins and much more.

# Great time for housewarming: The festive season is a great time to throw a gala housewarming party and welcome guests for the first time. The mood all around is joyful, people have time on their hands and are stress-free, while there is widespread belief that Lord Ganpati and Goddess Laxmi will usher in prosperity and good fortune. With Diwali discounts on an entire gamut of articles, this is an opportune window to decorate and dress up your new home as well ahead of the housewarming.

In this heady ambience of merrymaking, don't forget to guard yourself against potential fraudsters who might be lurking just to take advantage of the festive-season euphoria by making false promises and painting a misleading rosy picture of the deal.

Carry out this simple exercise of checks:

# Due diligence: Do a background check on the developer's credentials and history of timely delivery of quality projects. Talk to existing customers for their objective feedback, don't just rely on marketing materials.




# Verify discounts: The promise of Diwali discounts could be enticing, but it is absolutely imperative to carry out a thorough check. Go through your deed with a toothcomb, if possible, with the help of an expert and make sure all discounts promised are given in writing. You must also check your contract for hidden penalty clauses to be doubly sure.

# Title verification: Seek legal advice to verify ownership of the property and validity of all relevant documents.

# Clarify exact quantum of outgoings: These will comprise common area maintenance charges, utility bills, etc.