The real estate market is buoyant once again since the dark clouds of the pandemic have passed. The demand for residential real estate has now shot up to pre-Covid levels and Kolkata is very much in the forefront of this fresh housing wave. As the clamouring for new homes continues to rise, the city has organically started expanding in different directions.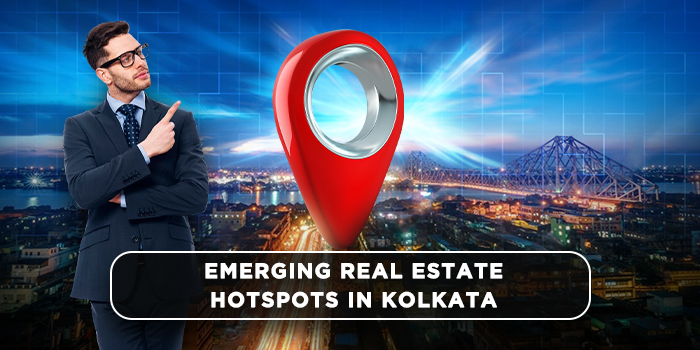 Let us look at some of the emerging hotspots for residential real estate:

# New Town: Over the past decade, New Town has come up as one of India's finest modern integrated townships. Having overcome the initial infrastructure hiccups, it has become one of the most coveted housing zones in Kolkata. From international-standard schools and colleges to well-equipped hospitals, large shopping malls with ample dining and entertainment options, amusement parks including the vast expanses of Eco Park, New Town has it all. Add to that the European-style cycling tracks, energy-saving illumination, multimodal transportation hubs and the proliferation of cutting-edge tech companies, it is undoubtedly one of the most attractive residential locations.




# Southern Bypass corridor: Not long ago the EM Bypass used to end at Garia in the south for all practical purposes. Now, with the West Bengal government's defined thrust on developing the Sonarpur-Rajpur-Baruipur stretch as a new administrative hub, the extended Bypass corridor has become a strong growth area for new housing, with developers making a beeline for large-format residential projects. The stretch from the Ruby intersection was already a healthcare hub with a number of multispecialty hospitals. Now, there is a fresh focus on education as quite a few international-standard schools have come up in the region, while a few sought-after city schools are opening new campuses there, raising the equity of the area.

# Joka: If you are looking for a great, new address without breaking the bank, Joka might be exactly what you have in mind. With the upcoming Joka-Esplanade Metro line (already open up to Taratala) offering superfast connectivity to the city centre apart from the excellent road link with countless bus services already available, Joka is all set to become one of the most accessible fringe areas of Kolkata. There are a clutch of world-class educational institutions including IIM, Calcutta, DPS Joka, Gems Akademia International School, Pailan World School, M.P. Birla Foundation Higher Secondary School, Vivekananda Mission School, Vidya Bharti, RP Goenka International School, Pailan College of Management and Technology, and many more. Thanks to the Metro to Taratala and the Taratala flyover, there is easy connectivity to landmark hospitals like CMRI, Woodlands Hospital, BM Birla Heart Research Centre, Kothari Medical Centre and Narayan Memorial Hospital, besides Bharat Sevashram Hospital, Thakurpukur Cancer Hospital and ESI Hospital, Joka.




# Madhyamgram/BT Road: Towards the northern fringes, the Madhyamgram four-point crossing and the BT Road corridor are fast becoming another new growth area, with a proliferation of modern, yet affordable residential complexes. Close to the airport, the area is well connected to the heart of the city by road and suburban rail links. A number of good schools like Madhyamgram Girls School, Nabanalanda Shishu Vidyapith and Monalisa English School offer excellent education options, while there are quite a few existing hospitals like the Government Hospital of Madhyamgram and Netaji Subhas Chandra Bose Hospital and Research Centre, with some more coming up. Shopping centres in the locality include Ozone Mall, Swadha Plaza and Nisha Plaza, among others.

# Rajarhat: In terms of the number of offerings, Rajarhat, once a nondescript, lonely neighbourhood, is one of the leading new real estate hotspots. Situated between the airport and the city centre, this emerging township is now a coveted destination for NRI buyers, with investment by this segment climbing by over 36% over the past five years. Many people residing in other Indian cities but with roots in Kolkata, are also opting to buy apartments in one of the numerous upcoming projects in Rajarhat. Both civic as well as social infrastructure have improved immensely of late, making life much easier for present and future residents.