Kolkata, also known as the city of joy, is home to many people irrespective of any racial discrimination. Being the cultural capital of India, Kolkata is one of the big metropolises of India which offers livelihood to many, at a reasonable rate. Hence, without a doubt, Kolkata is always busy with the hum-drum of city life. Life in Kolkata can be pretty exhausting if one is not very familiar with the hustle-bustle of city life. Even the habitats of Kolkata cannot escape the monotony of the traffic bustles and concrete jungle that the city has turned into.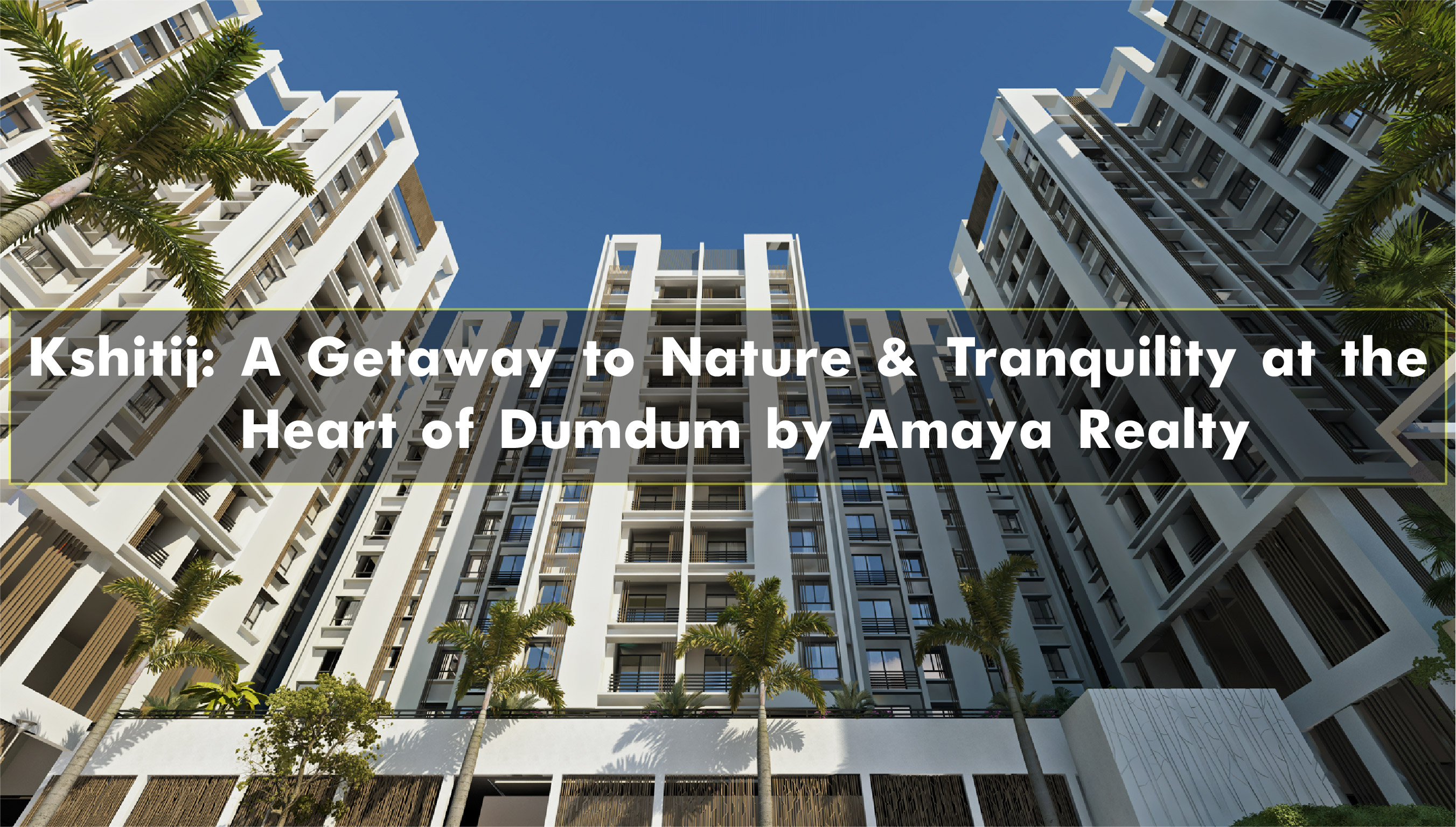 Greenery and fresh air is a rare luxury which only a few can rejoice. However, the significance of nature is indispensable for the sustenance of human life. As a matter of fact, staying close to nature not only boosts our creative skills but it also gives us the energy to fight the mundane of professional and personal life.

"Dumdum" is situated in the northern part of the city, and it is one of the oldest localities of Kolkata which connects the metro city with its major suburbs in the north and also is the origin of India's first metro railway route. As a development drive, the landscape of dumdum has gone through a lot of transformations though without affecting its serenity and green landscapes. Alike other parts of the city, "Dumdum" has also witnessed numerous real estate developments in the recent past, promising high life to preferred buyers.

Therefore, if one is looking for High-Life, away from the humdrum of the metro city but very much within the city limits, exploring the peace and tranquility that nature has to offer then - "KSHITIJ" is The Destination.

Strategically located at the heart Dumdum, Kshitij is a well-thought offering by some of the renowned developers of eastern India: Prudent Infra Realty, Space Group & Empress Group (Collectively known as Amaya Realty). Kshitij brings luxury homes and a host of higher-order recreation and lifestyle offerings all in one place. The project offers 3 & 4 BHK luxury apartments to enhance your lifestyle, amidst the green! Covering over 1.89 acres of land, Kshitij is an epitome of spacious living. With more than 184 apartments and with an elevation of three G+11 towers, Kshitij symbolizes grandeur and luxury at the same time. Serving as a landmark, this residence offers spacious interiors, comfortability, with rooms meticulously designed in a manner that there is an abundance of natural light ushering in. One can enjoy brilliant sights during the day and night, as the area is surrounded by lush foliage.

Staying at Kshitij will never let you feel tedious or monotonous! Equipped with all the state-of-the-art amenities, there is something for everyone. One can engage themselves with the plethora of activities that Kshitij has to offer. A world in itself, the project has a gym to keep you fit, a variety of fun and stimulating games such as squash and snooker at the indoor games room, a lounge aesthetically designed to refresh your mind where you can enjoy freshly brewed beverages and read books, & a massage room to get away from your exhausting work-life, Kshitij has it all! Apart from these, Kshitij offers a kid's library and Kid's play area, swimming pool, a mini theater, and a clubhouse for you and your children. All the amenities are designed to fill your leisure with amusement and fun.

Kshitij neighbours all the basic resources one needs. Starting from schools to colleges, banks, hospitals, pharmacies, shopping malls, groceries, etc. are at a stone-throwing distance from the project.
There are more than 40 doctors out of the 120 families that are residing at Kshitij. These doctors are associated with all the major hospitals of Kolkata: ILS Hospital, AMRI Hospital, N.R.S Hospital and Apollo Gleneagles Hospital.

On a whole, Kshitij is a complete and comfortable residence that offers a vibrant and joyful community life full of luxury and serenity, with spaces that will ensure leisure and entertainment; and let your thoughts flow freely. More than a hundred families already living here are enjoying every bit of the offerings.

Come be a part of Kshitij!