A housing cooperative is a membership-based legally registered cooperative or corporation owning real estate comprising one or multiple residential buildings. Based on the core values of self-help, self-responsibility, democracy, equality, equity and solidarity, such societies operate under the auspices of the cooperative legal framework existing at the regional or national level.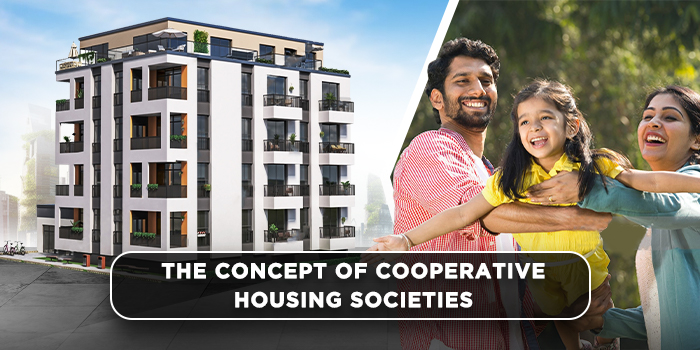 One can become a member of such a housing cooperative by buying shares which entitles him to occupying a dwelling unit in the society, an apartment or a bungalow/row house, depending on the format. The spirit of the cooperative society model is an amalgam of voluntary management, shared expenses and community living.

Advantages of living in a cooperative housing society:

# Affordable: Properties in such societies are more affordable than standalone units.

# A fair deal: Since profit-making is not at the core of this model, you usually get a fair deal.




# Safe and secure: Gaining membership into such cooperative housing societies involves painstaking due diligence and hence, unwanted elements are automatically weeded out.

# A tax asset: You are able to deduct your share of property tax/mortgage paid by the society, resulting in substantial tax savings.

# Have a say: Your voice counts in every single decision taken during the creation of the housing cooperative, from design and planning to maintenance charges, etc.

# No meddling: As a member of the society, you don't face any intervention from the outside and can keep enjoying the security and benefits that come with the membership.

# Community living: You enjoy the benefits and pleasures of community living with an inbuilt social fabric and the bonhomie and support that come with it.

# Efficient maintenance: Aspects of upkeep and preventive maintenance as well as specific owner needs are efficiently met through the cooperative model of voluntary management.

# Reliable: Thanks to the unique legal locus standi of the society, this is a safe and reliable format and has the resilience to sustain itself, making it a great investment as well as dwelling option.

Key principles of a housing society: # Membership is open to all individuals sharing common interests.

# It is a voluntary organization working under the concept of self-help and self-reliance.

# Office-bearers are democratically chosen.

# Legal entities registered under the Cooperative Societies Act.

# Equal contribution in all affairs of the society, from maintenance to capital expenditure.

# Training for members on the benefits of community living and legal compliance.

# A housing society is a welfare model with all members having each other's backs.

Objectives of housing societies

# Basic necessities like water and power are provided to members.

# The member doesn't have to worry about maintenance of the property.




# Members can avail loans from the cooperative society for house-building or renovation/expansion.

# The society acquires land, builds the dwelling units and distributes those among members.

# Through mutual cooperation, a healthy-living ecosystem is created.